As one of the most significant investments you can make (outside your superannuation), buying a property can put you in a good financial position for the future. The question is how long do you have to wait? How do you gain equity in your home faster to pave the way for more investment opportunities sooner?
Take control of your home loan
See how you can own your property much sooner and save thousands of dollars in the process. This short video will show you some advantages when you:
review your current loan
increase the amount or frequency of repayments
What you should know about interest rates
Home loans today come in all shapes and sizes, most with features to help you manage repayments. A major consideration is what kind of interest rate comes with the home loan you choose:
variable rate—the interest rate can go up or down depending on the official cash rate
fixed rate—the interest rate remains the same for a specific term
split loan—dividing your loan between a fixed rate and a variable rate
line of credit—a set credit limit in a loan account where you use only the funds you need, and the credit limit does not reduce even as you make regular deposits (as with pay).
The interest rate for each type of loan can also vary depending on the size of the loan and the Loan to Valuation Ratio (LVR), which is the ratio between the size of your loan and the value of the security property.
When you're comparing home loans
Make sure you compare apples with apples when looking at home loans. You may pay a fee for certain 'extras', but those features may offer significant savings or flexibility with your loan.
Here are some of the more essential comparison points for home loans:
Establishment fee—a fee to set up and manage your loan account

Settlement fee—a fee to close your loan when you close it or pay it off
redraw facility—your home loan performs like a transaction account, so you can redraw funds when you make extra repayments. Whatever extra you pay helps reduce interest
interest only—payments are made on the interest of your loan for a set time period, but the principal, or the amount you borrowed, will not reduce
principal and interest—payments are calculated on principal (the amount borrowed) and interest that applies to the loan
offset account—a savings or transaction account is linked to your loan, where your account balance 'offsets' the amount you owe on your loan reducing the interest you pay
extra repayments—most variable rate loans allow any amount or frequency of extra repayments, whereas fixed rate loans either exclude or limit extra repayments.
Compare our rates and loans
AMP Bank home loans are among the most flexible loans in the marketplace today. You have a choice of options and features across a range of home loans to suit home buyers, investors, builders and renovators. Find out more when you compare our home loans.
Take advantage of fixed interest rates
If you have a substantial home loan, low interest rates are a good opportunity to pay down your home loan faster. If you think we're at a low point in the interest rate cycle, locking in your home loan (or part of it) at a low fixed rate can give you some assurance against paying more in case rates go up.

A variable rate gives you greater flexibility, with more control over the timing and amount of your home loan repayments. It is also easy to redraw any surplus funds.
AMP Bank Variable Rate Loan features include:
ability to deposit your salary and any other income straight into your home loan—so you'll potentially end up paying less interest
no penalties for making additional repayments whenever you like
100% Mortgage offset facility available with our Offset Deposit Account.
See all inclusions of our variable rate loans when you compare AMP Bank home loans.

If you want the comfort of knowing exactly how much you'll pay off your home loan each month, a fixed rate loan is ideal.
If interest rates rise during the fixed rate period, you're protected from an increase in repayments. But if the variable rate declines below your fixed rate, you will continue to pay at the fixed rate and changing to a variable rate loan could result in significant break costs.
You can decide how many years you want for the term of your home loan and the time frame for your fixed interest rate. In some cases, you can split the loan with a portion at fixed and the remainder at variable rate.
AMP Bank Fixed Rate Loan features include:
options to fix your rate for one, two, three or five years
option to repay interest only (for up to five years) or principal and interest
ability to make $10,000 in additional repayments per year without penalty.
If you repay all or part of the money owing during any fixed period, an Early Repayment Fee, plus the amount which is the reasonable cost incurred by us as a result of breaking your Fixed Rate Term, if any, is payable. This cost can be significant and changes daily. Understand your obligations if you break your fixed rate loan.
Know what happens if you break a fixed rate loan
Show more
What can you do?
Should you wish to repay part of or your entire fixed rate loan we strongly recommend that you contact us for an estimate of the break cost. This cost will be an estimate and may change at any time based on changes in interest or market rates. We also recommend that you seek independent financial advice before making a decision to repay any amount on the loan during a fixed rate period.
If you'd like to ask us a question about your home loan options, please call us on:
13 30 30
Monday to Friday
8am – 8pm (AEST)
Saturday and Sunday
9am – 5pm (AEST)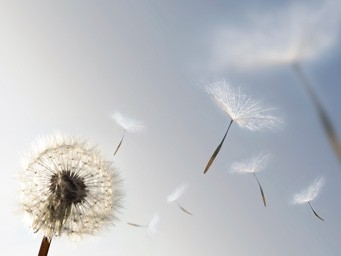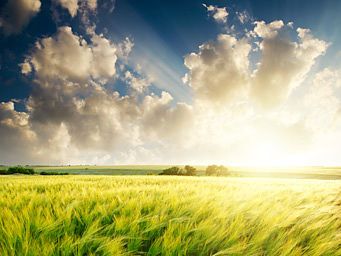 It's important to consider your particular circumstances and read the relevant Product Disclosure Statement or Terms and Conditions before deciding what's right for you. This information hasn't taken your circumstances into account.
This information is provided by AMP Bank Limited. Read our Financial Services Guide for information about our services, including the fees and other benefits that AMP companies and their representatives may receive in relation to products and services provided to you. All information on this website is subject to change without notice.
The credit provider and product issuer is AMP Bank Limited, AFSL 234517 and Australian Credit Licence 234517.