Get the most out of your spare cash
Since many businesses need to juggle cash flow, so as a business owner having extra cash is a nice problem indeed! You may want to use the excess funds to invest for the future of your business and your own financial future.
Before you start investing, there are several decisions you need to make:
How quickly will you need to access your cash?
How much would you like to put aside?
Are you prepared to take any risks with that money?
Keep your money where it earns interest
You take interest in building your business and cash flow. So shouldn't you consider keeping your funds where they earn interest? There are business accounts, which are all about making your money work harder by earning interest.
You can enjoy day-to-day access to your funds or lock them away for a term. It's entirely up to you and what you envision as the bigger financial picture for your business.
AMP Bank can provide you with the following options:
business savings accounts—Earn a competitive interest rate on 'parked' funds at no fixed term and no monthly account fees with 'at call' access.
transaction accounts—Reward yourself with a generous interest rate with phone, Automated Teller Machine (ATM) and internet access to your funds.
notice accounts—From $0 to $10 million deposit balance per customer, see how a single interest tier lets you earn more with just 31 days' notice.
term deposits—Protect your funds with a locked in interest rate at a term you select.
Other investment options
Other than the bank accounts that we mentioned earlier, some of the most common types of investments are shares, property and bonds. There are also products such as managed funds and wrap platforms, which offer convenience, control and flexibility with your investments.
As there is an element of risk involved in any of these investments, you should speak to a financial adviser about your financial circumstances.
Top up your super
You may also like to consider putting any extra cash in your superannuation fund, as long as you won't need access to it until retirement. A salary sacrifice could boost your retirement funds and may have tax benefits too. Again, an adviser can let you know what will work best for your needs.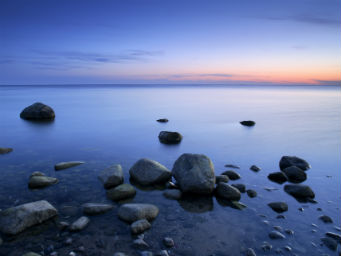 It's important to consider your particular circumstances and read the relevant Product Disclosure Statement or Terms and Conditions before deciding what's right for you. This information hasn't taken your circumstances into account.
This information is provided by AMP Bank Limited. Read our Financial Services Guide for information about our services, including the fees and other benefits that AMP companies and their representatives may receive in relation to products and services provided to you. All information on this website is subject to change without notice.
The credit provider and bank product issuer is AMP Bank Limited ABN 15 081 596 009, AFSL and Australian Credit Licence 234517.