It pays to get advice
As a business owner, here are some important questions to ask yourself:
Do you have outside investments, or is all your money tied up in your business?
Do you have any contingency plans in place for your business if you were unable to work, or if you died?
Do you know what will happen to your business when you retire?
Are you sure you will have enough money for your retirement?
Do your employees have the most tax-effective salary arrangements?
If you have a financial plan, have you reviewed it recently?
If you don't have answers to these questions, you should think about
getting advice
from an experienced financial adviser. These experts can help to:
review your business financials and develop a plan
show you where the opportunities are to make the most of your cash flow
suggest investment opportunities to increase your business wealth
set up or recommend the best super arrangements for your business keep you up to date on your legal obligations as an employer
protect your business through insurance cover and succession planning strategies.
Running a business
Becoming your own boss is exciting and challenging. Let's look at the various aspects of running your own business.
Starting your business
It's important to lay the right foundation for your business, so it could be time to start:
putting a business plan together, if you haven't already
sorting out your banking and finances
protecting your business with suitable insurance products.
Growing your business
Once you've established your business, it's natural to look towards its growth. There are a number of ways you can expand a business. You could:
increase your existing market share
take over another business
develop new products or enter a new market, to name a few.
At this stage, it's vital to protect your business and your cashflow. Imagine if you were injured or ill and unable to work in your business for several months. Would your business still be able to meet the regular expenses like lease payments and utility expenses? Getting appropriate business expenses insurance for these situations could provide valuable protection for your business.
Managing your business
Once your cash flow starts to increase and there are sufficient profits to reinvest within the business, you may want to start focusing on goals such as developing industry and community recognition, or perhaps giving yourself some free time away from running the business on a daily basis.
It's important to ensure you have a financial plan in place, as many business owners find that their business is not worth what they expected when it eventually comes to exiting. A financial plan will ensure you maximise your return from your business, and also separate your personal and business goals.
While you may be keen to put all your energy and resources into your business, you should also consider a more balanced approach to your assets. For example, in an emergency you may need to access cash in a hurry. But if all your savings are tied up in your business, this may force you to sell or liquidate your assets at less than their true value.
Exiting your business
Whether you're thinking of retiring or just looking for a new challenge, exiting your business is something you may consider at some point. It's important that you plan ahead for this.
A succession plan details who will take over your business when you decide to leave, so that there's a smooth transition to the new owner. There are several options you can think about, including retaining the business within your family or selling it to a third party.
Keeping the business in the family—You need to think about which of your family members will take over the business. Is there someone with enough knowledge and commitment to continue your work?
Selling the business to a third party—

You'd want the proceeds to reflect the amount of capital you have invested in the business over the years. This is particularly important if you are selling the business to fund your retirement. Also consider how you'd find a prospective owner, how long it will take to sell and what the value of the business will be (including goodwill). Another important factor is the potential capital gains tax liability that arises from the sale.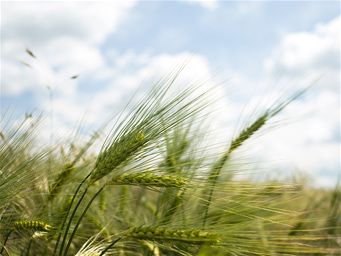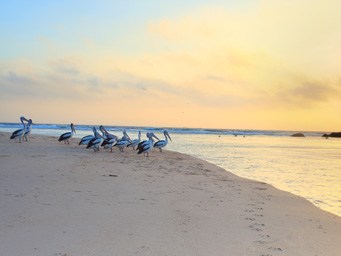 It's important to consider your particular circumstances and read the relevant Product Disclosure Statement or Terms and Conditions before deciding what's right for you. This information hasn't taken your circumstances into account.
This information is provided by AMP Life Limited. Read our Financial Services Guide for information about our services, including the fees and other benefits that AMP companies and their representatives may receive in relation to products and services provided to you. All information on this website is subject to change without notice.
The credit provider and product issuer of AMP Bank products is AMP Bank Limited, Australian credit licence 234517.