Business savings accounts make sense and money
Move your business forward with the right approach to business banking. These days, online banking lets you bank when and where you like, with the help of customer service just a phone call away if necessary.
Whether you're looking for a simple day-to-day account or something more tailored to creating wealth, you'll find savings solutions for almost every business.
Manage your business finances, with interest
As a business owner, you take interest in building your business and cash flow. So shouldn't you also consider keeping your funds where they earn interest? There are business accounts which are all about making your money work harder by earning interest.
You can enjoy day-to-day access to your funds or lock them away for a term. It's entirely up to you and what you envision as the bigger financial picture for your business. Choose from:
savings accounts—you could earn a competitive interest rate on 'parked' funds at no fixed term and no monthly account fees with 'at call' access

transaction accounts—can provide a generous interest rate with phone, card, ATM and internet access to your funds

notice accounts—access to a single interest tier lets you earn more, but you'll need to give notice (31 days, for example) to the bank before you can withdraw money

term deposits—protect your funds with a locked in interest rate at a term you select.

What to look for in a business bank account
Show more
Every business is different, but all share a similar goal: grow the business for greater income.
Apart from doing more business, a commonly overlooked source of income is interest revenue. Knowing how to set aside funds until they're needed for payments or payroll is the first step to successfully manage your cash flow, especially when set aside in an interest-earning account.

How you bank will depend on how you run your business. Retailer needs are different from service providers, yet most business people agree that online banking is the most convenient, hassle-free way to stay on top of their accounts.

Where you bank will determine what kind of service or account fees you pay. Check carefully for all costs, limits and account requirements, as fees can drain away your bank balance. Get clear, accurate information on:
account fees and charges
minimum balance requirements
minimum deposit requirements
eftpos processing fees
transaction fees: BPAY, debit card and cheque book
any limit facilities or fees.
What can you do differently? It's important to review your banking transactions regularly to understand what kind of habits help your business, what habits may hurt it and how you can realistically change your ways. For example, start saving for your business by opening a savings account and putting money aside every month.
You can speak to a financial adviser to review your business banking habits and see how you can make a difference in your cash flow and profitability with the right business account.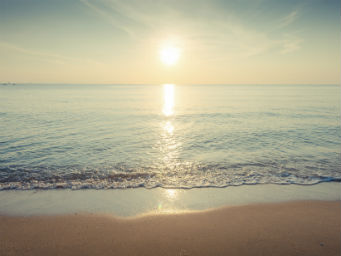 It's important to consider your particular circumstances and read the relevant Product Disclosure Statement or Terms and Conditions before deciding what's right for you. This information hasn't taken your circumstances into account.
This information is provided by AMP Bank Limited. Read our Financial Services Guide for information about our services, including the fees and other benefits that AMP companies and their representatives may receive in relation to products and services provided to you. All information on this website is subject to change without notice.
The credit provider and bank product issuer is AMP Bank Limited ABN 15 081 596 009, AFSL and Australian Credit Licence 234517.