An AMP Bett3r Account (Bett3r) helps you budget less and live more. With three pots of money – Pay, Save, Spend – it's easier to take control of your finances. Once you've opened your account, you'll just need to download the AMP Bett3r app to get started.
Get set and manage money on the go
You've got better things to do than run numbers every month. Investing a little time now could save you hours moving forward.
So let's set up your account:
Download the AMP Bett3r app to your smartphone
Use your existing My AMP login or register through the AMP Bett3r app
Have your bills handy so you can enter them into your Pay account
Pay account
Know your bills are covered
Enter your income then your bills so they're paid first.
Keep the money aside or set up automatic payments. It's your call.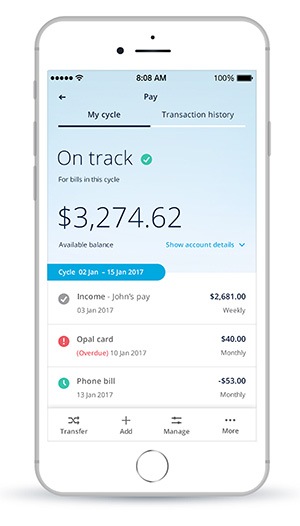 Save account
Bring your goals closer
Create your goals and reduce temptation by having your savings put away automatically.
Best of all, you can see your progress and watch your money grow.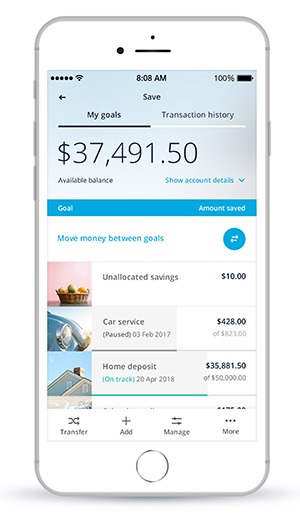 Spend
Enjoy spending what's left
You've taken care of your bills and goals. Now you know what you can safely spend.
So you can enjoy what's left, guilt-free. 
 
Two great apps at your fingertips
With so many unique features, Bett3r has an app all of its own.
You'll need to use it to manage your account. If you already have the My AMP app, you can see your Bett3r account balances there.
And there's a switch button so you can toggle between the two apps with one touch.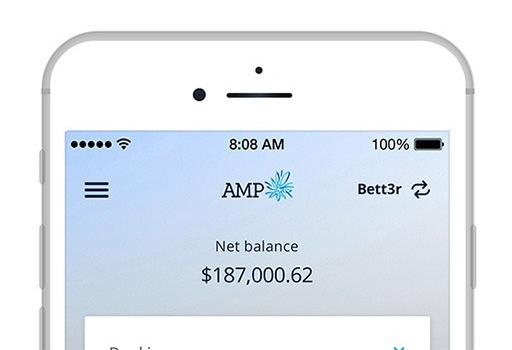 We're here to help
Monday to Friday 8am – 8pm
Saturday and Sunday 9am – 5pm (AEST)
Lost / Stolen Cards 24 hours 7 days
Important information
The product issuer and credit provider is AMP Bank Limited ABN 15 081 596 009, AFSL and Australian credit licence 234517.
It's important to consider your circumstances and read the relevant Product Disclosure Statement or Terms and Conditions before deciding what's right for you. This information hasn't taken your circumstances into account. Information including interest rates is subject to change without notice.
Any application is subject to AMP Bank's approval. Terms and conditions apply and are available at amp.com.au/bankterms or 13 30 30. Fees and charges may be payable.
This information is provided by AMP Bank Limited. Read our Financial Services Guide available at amp.com.au/fsg for information about our services, including the fees and other benefits that AMP companies and their representatives may receive in relation to products and services provided to you. All information on this website is subject to change without notice.
AMP Bank is a member of the Australian Banking Association (ABA) and is committed to the standards in the Banking Code of Practice. 
A target market determination for these products is available on our TMD page.