Looking for a Bett3r setup refresh?
Below you will be able to take a look back at the setup steps we look you through when you first logged into Bett3r...
Welcome to Bett3r
Bett3r is a bank account that helps manage your income, bills and savings in real time on your smartphone.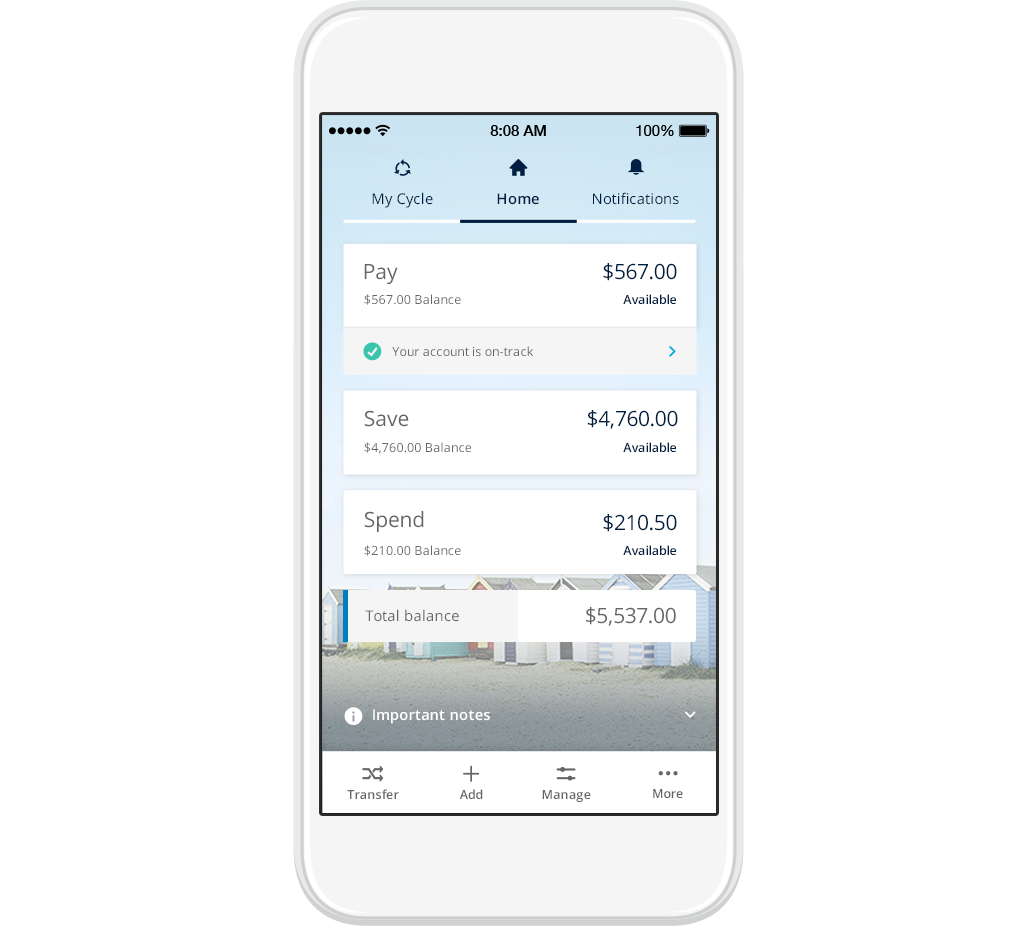 Before we get started
Bett3r will help move your money between three linked accounts to cover your bills, make sure you're on track to help you achieve savings goals and have leftover money to spend.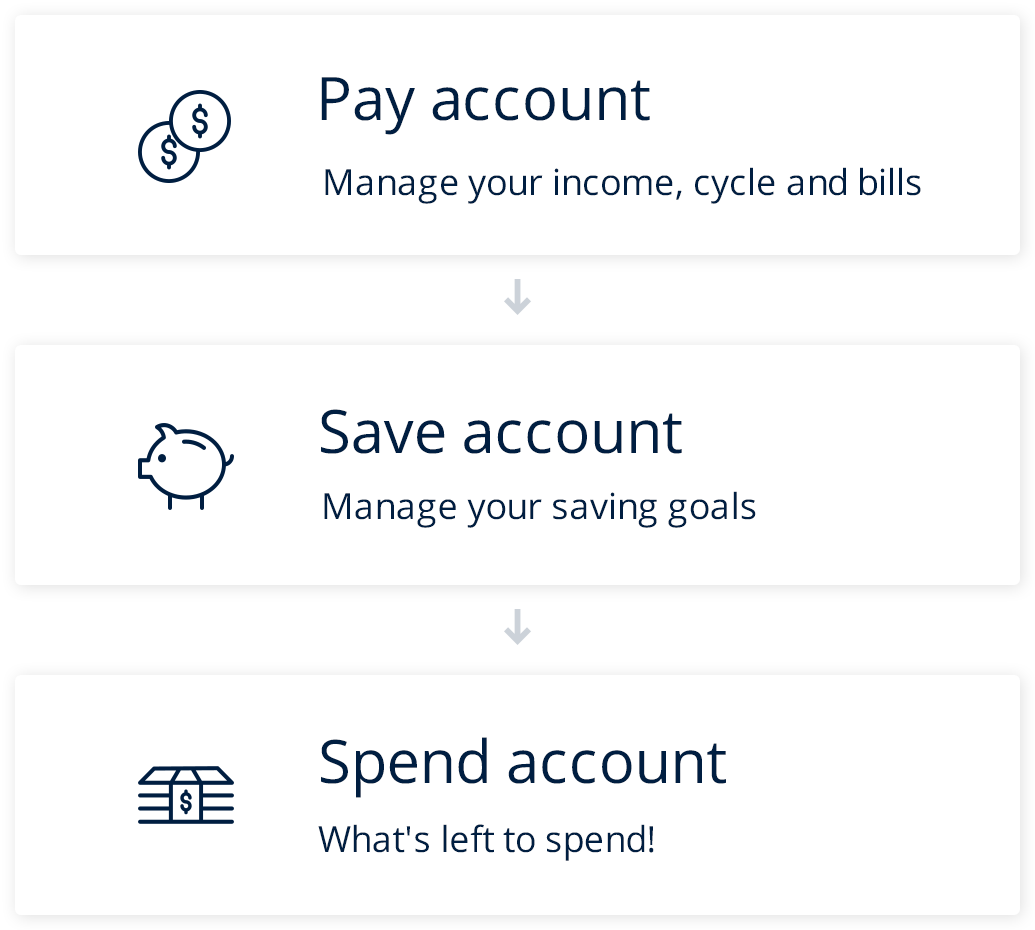 Pay is where you add an income, bills and select a cycle. We'll explain what this all means as we go through each of these.

Incomes
Tell Bett3r about any weekly, fortnightly or monthly income so it can help you cover your bills and reach your saving goals. Tip: Give the exact day your income will be received to ensure bills are covered.
Cycle
One of the reasons Bett3r is smart, is it can manage your money on a weekly, fortnightly or monthly cycle.
Bills
Bett3r can help make sure you don't miss any payments by asking you to setup some bills. You can pay using Transfers and BPAY or Direct Debits. It also has a set money aside function for any bills you want to pay in cash or card. Plus, if you have an AMP home loan, Bett3r automatically creates the repayments for you.
Bett3r helps you save for a specific goal or just for a rainy day.

After your bills are covered and money has been put aside for your goals, whatever's left goes into Spend. Tip: Bett3r will move money across to Pay, if you don't have enough to cover the bills you have setup.