Ignite PhD Pitch night 2019 – Be bold. Be curious. Be limitless.
AMP Amplify Ignite brings academia and business together, offering students a unique opportunity to receive professional coaching and mentoring over two days, to equip them with the right tools and skills to support their ongoing development and research.
Move one step closer to changing the world by pitching your research project to a live business audience in 150 seconds.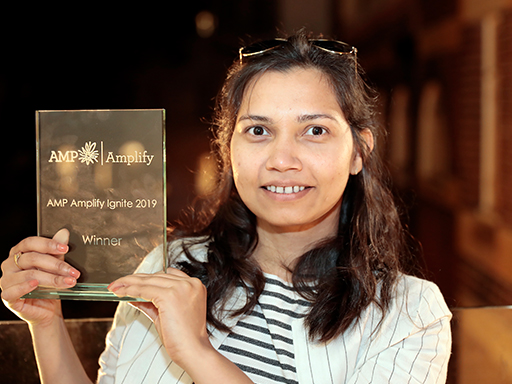 After receiving a great selection of applications we've managed to narrow down the selection to 16 amazing finalists and we're really excited about them presenting to a live audience on Wednesday 13 November in Sydney.
Ignite 2019 is proudly sponsored by our partner, Hallis.

If you want to find out more about our students, you can view our finalists and their research here
Tickets are now available for our live pitch night on Wednesday 13 November – get in quick before they sell out!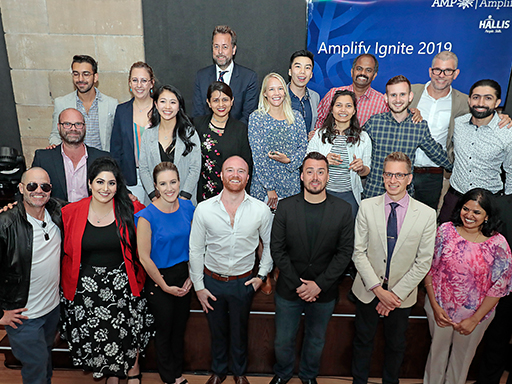 Amplify Ignite 2018 was held on 14 November in Sydney where 17 outstanding PhD students presented their research to hundreds of people from across the business community in just 150 seconds.
The winner of Ignite 2018 was Samra Qaraghuli from Flinders University with her research on creating a new family of antibiotics from fungi.
The People's Choice award – judged by the audience - was awarded to Art Cruz for his research on detecting concrete cancer in Australian buildings.