Who we are
It started with a big idea
AMP was founded on a simple yet bold idea – one so powerful that it resonates as strongly today as it did over 160 years ago. It was a belief that we could help empower people to achieve the futures they wanted.

Today, we are the leading independent wealth management company in Australia and New Zealand. We've evolved dramatically over the years and are committed to helping over four million customers own their tomorrows.
A business as diverse as our customers
The needs of AMP's customers are wide and diverse. In order to help them own the tomorrows they're aiming for, we offer a broad range of products and services, including:
industry leading financial advice
superannuation, retirement income and other investment products for individuals
superannuation services for businesses
income protection, disability and life insurance
selected banking products.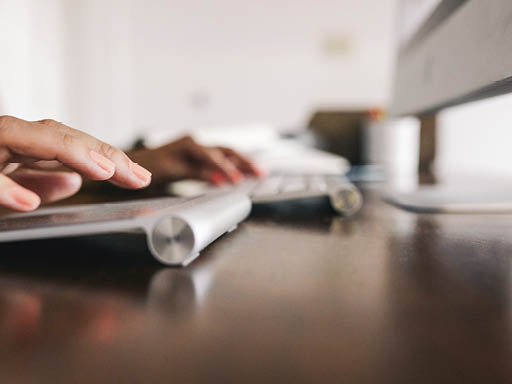 Key facts about AMP
AMP has the largest financial advice network in Australia and New Zealand with more than 4,400 aligned and employed financial advisers.
We are helping more than four million customers in Australia and New Zealand.
We manage more than $200 billion in assets for our customers.
We have around 835,000 shareholders.
More than 5,600 employees around the world help support our financial advisers, customers and shareholders.
AMP Capital is one of the largest property managers in Australasia, managing more than $17 billion in real estate assets.
Why join AMP?

Empowering you, empowering our customers
We understand that talented people have many options in the employment market. At AMP, we offer something that sets us apart – we call it empowerment. In short, we give our people the support they need to fulfil their potential, and in doing so we help our customers and our business.
Being empowered allows you to challenge accepted norms, to understand that what has always been may not necessarily be right for the future. By helping our people make the most of their abilities we create an environment that fosters independence yet encourages collaboration. One that supports growth and development, and ultimately, helps our customers.
Putting it into practice
At AMP we place strong value on integrity. So when it comes to our people, we walk the talk. We enable the empowerment of our people in many different ways, all of which contribute to an open and inclusive culture to help us better provide for our customers.
Whether you work in Australia or New Zealand, our working environment is designed to offer you plenty of opportunity to grow. Development to us is key, and we encourage the collaboration and partnership of our people across the business to drive this growth.
Whatever your role, working for AMP means you'll help make an impact on people's futures. We believe work should be meaningful, and with AMP we achieve this by helping our customers and staff to own their tomorrow. Doing this lays the foundation for a brighter future for all of us.
Valuing Difference
Our customers are many different people, and so are we. Which is perfect.
We need all kinds of ideas, approaches and perspectives to stay in tune with our customers and give them what they need. There's lots of diverse thinking at AMP, and being inclusive lets us switch it on.
It sounds big, but we want to improve the lives of our customers, our people, our business partners and our communities by being a truly inclusive business.
A business that helps our people play to their strengths. This means we:
invite and value different ways of thinking and doing things
harness this difference to innovate and make great decisions
tackle bias and inequity head on
create strong relationships with one another in order to create them with our customers and business partners; and
work together to build an environment that helps us be our best, every single day.
For us, inclusion is key to connecting with our people and customers. Without it, diverse thinking can never be heard.
We do a lot to help people play to their strengths, like making AMP a great place to work for both men and women. We look at the ways we recruit our people, develop and promote them, pay them and recognize and reward their performance.
Policies and practices that support all our people—like flexible work—are also incredibly important to finding and running a great team.