SuperStream is a comprehensive range of measures intended to increase the efficiency of super transactions by improving data, processes and timeliness of super rollovers, employer contributions, member registrations, and by reducing the number of lost accounts and unclaimed monies.
The introduction of SuperStream will mean the eventual removal of cheques from the super system. The benefits are intended to include:
fewer data quality issues for funds and members
easier data or money reconciliation
fewer lost accounts and unclaimed monies
less time out of the market for member's benefits
more straight-through-processing.
There are a number of initiatives that make up the SuperStream measures. The current legislative status of these initiatives is as follows:
| SuperStream measure | Start date | Legislation status |
| --- | --- | --- |
| Data standards and eCommerce | 1 July 2013 | Passed |
| Intra-fund Consolidation | 30 June 2014 | Passed |
Data and e-commerce standards
The new Data Standards and eCommerce legislative changes aim to provide consistent, reliable electronic method of performing super transactions such as rollovers between APRA regulated funds and the submission of contribution amounts by employers.
Data and Payment Standards – electronic contributions, member registrations and maintenance (Standards)
The Standards specify that when an employer makes any superannuation contribution on behalf of employees, those payments and associated data must be sent electronically and in an approved format.
Mandatory for all employers, APRA-regulated super funds and certain self managed super funds (SMSFs).
The legislative requirements come into effect over a staggered period and are dependent on the size of the employer. At this stage the expectation of when the new requirements take effect are as follows:
Progressively from 1 July 2014 – 30 June 2015—Large and medium-sized employers are required to transition to the standard for sending contributions, member registration and maintenance to funds.
Progressively from 1 July 2015 – 30 June 2016—Small employers are required to transition to the standard for sending contributions, member registration and maintenance to funds.
The new Data and Payment Standards legislation will impact the way that employers pay super contributions. For more information about the standards, please refer to the following information for employers:
Electronic rollover transactions (all super funds except SMSFs)
Electronic rollovers are now implemented across the industry. Data is being transmitted between funds electronically and funds transferred via electronic funds transfer (EFT) processes.
Key updates:
All Australian Prudential Regulation Authority (APRA) regulated funds (except self managed super funds) are now able to receive Electronic Rollover In—receiving Rollover Benefit Statement information and the accompanying payment electronically.
AMP has been certified by the Australian Taxation Office (ATO) and is now sending Electronic Rollovers Out across all products and platforms.
Intra-fund Consolidation
What is Intra-fund Consolidation?
The Government has introduced Intra-fund Consolidation legislation which is aimed at reducing the number of superannuation accounts that members hold within the same Fund. This should also reduce the multiple sets of fees members will pay that can eat into their super savings.
In line with the requirements under this legislation, the trustee will identify if members hold multiple superannuation accounts within a superannuation fund, and merge these multiple accounts if the trustee reasonably believes that it is in their best interest to do so.
The trustee will review member's accounts on an annual basis and where applicable, accounts will be consolidated unless the member chooses not to have the accounts merged.
There will be no cost to members for consolidating their accounts through Intra-fund Consolidation; there will be also be no change to their existing investments or insurances.
AMP's annual approach to Intra-fund Consolidation
Read more about AMP's annual approach to Intra-fund Consolidation
REMINDER: Inter-fund Consolidation
Inter-fund Consolidation (which was the proposed consolidation of superannuation accounts across funds as directed by the ATO) is no longer proceeding. It has not passed through government and has been removed from legislation consideration.
Further information
Contact your financial adviser for advice on consolidation. If you don't have an adviser, and would like to see how financial advice could benefit you, please call us and we can arrange for someone to contact you.
Visit amp.com.au/consolidation or call AMP for further details on how to consolidate your super.
Q: What are the benefits of Intra-fund Consolidation?
Intra-fund Consolidation aims to reduce fees and charges associated with holding multiple accounts, which can eat into your savings.
Q: Who is affected by Intra-fund Consolidation?
If you have multiple accounts within an AMP superannuation fund then you will be included in this process. Where the Trustee reasonably believes it is in your best interest, your accounts will be consolidated. Defined Benefit and Pension accounts are excluded.
Q: How will I be advised about this AMP Intra-fund Consolidation?
If you have an account balance over the minimum threshold (currently this threshold is $1,000), you will be notified and will be provided with the opportunity to opt-out of consolidation. If you have accounts below this threshold, you will only be notified of the Intra-fund Consolidation as a part of your exit communications.
Q: How will I know that the consolidation has taken place?
Upon completion of consolidation, you will receive exit communications for the accounts which have been closed and transferred to your retained account.
Q: How many days do I have to opt-out of consolidation?
You will have a minimum of 30 days from receiving your AMP Intra-fund Consolidation notification to contact AMP and advise that you do not want the consolidation to occur.
Q: If I have opted out from Intra-fund Consolidation, will I be assessed again?
Yes. Any opt-out request will last for five years, and then your accounts will once again, be assessed for consolidation. Legislation and/or rule changes may result in an earlier review of your accounts.
Q: Are there any costs involved for Intra-fund Consolidation?
No. There are no costs to you for Intra-fund Consolidation.
Q: How did AMP determine that it was in my 'best interest' to consolidate my accounts?
Best interest is determined by applying a set of rules which assess and compare your accounts.
Q: What if I have other AMP super accounts not included in this review?
Intra-fund Consolidation is limited to a review of your multiple accounts within the one AMP superannuation Fund. If you have other accounts that you would like to consolidate from other Superannuation Funds, you can: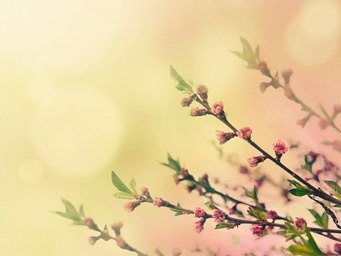 It's important to consider your particular circumstances and read the relevant Product Disclosure Statement before deciding what's right for you. This information hasn't taken your circumstances into account.
This information is provided by AMP Life Limited. Read our Financial Services Guide for information about our services, including the fees and other benefits that AMP companies and their representatives may receive in relation to products and services provided to you. All information on this website is subject to change without notice.