My AMP app is an easy way to keep track of your finances and manage your money anytime and anywhere from your mobile. And we've made it easier.
From September for IOS and from October for Android, you can download the My AMP app and start using our great new app features.
New Fingerprint access
There's nothing more unique than your fingerprint, which also gives you an added layer of convenience. It's a much easier and faster way to login.
Getting set-up will be quick too:
Make sure you have Fingerprint access setup on your mobile
Login with your PIN (it could be the last time you'll need it)
Tap on Enable Fingerprint acces, and the next time you open your My AMP app you'll be asked to use Fingerprint access
Enjoy the new look My AMP app.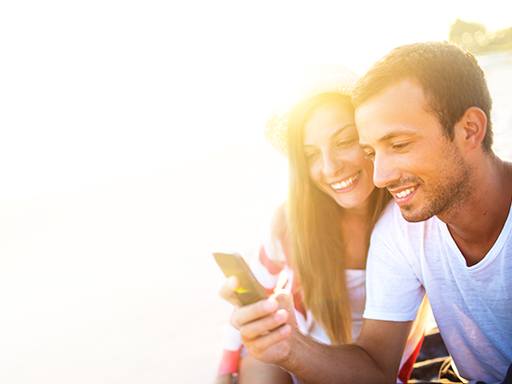 Two great apps at your fingertips
The AMP Bett3r Account (Bett3r) is a smart bank account that helps you plan and budget. With so many unique features, Bett3r has an app all of its own.
To manage your account, you'll need to use the AMP Bett3r app. If you just want to check account balances, you can also see these in the My AMP app.
And we're adding a switch button, so you can move between the two apps with one touch.
Learn more about our Bett3r account.
Don't forget to read our terms and conditions, especially the point about protecting your device and keeping it safe. AMP does not guarantee that Touch ID security cannot be copied. If anyone else's fingerprint is on the device, they'll be considered authorised to access your accounts and you will be responsible for their transactions.
The non-cash payment facility issuer and banking services provider is AMP Bank Limited ABN 15 081 596 009, Australian credit license 234517, AFSL 234517. Account Access and Operating Terms and Conditions apply. Available features vary depending on which AMP investment and protection products you hold.