What you need to know about before-tax super contributions
With Australia boasting one of the highest life expectancies in the world, more people may require a bigger pool of savings to fund additional years in retirement, which is where super can play a part.
If you're thinking about making before-tax contributions to your super, you may be able to boost your income in retirement and reduce what you pay in tax each year, but there will be things to consider.
Consider your circumstances and decide what's right for you ahead of making any decisions.

Before-tax contributions explained

A before-tax super contribution (also known as a concessional super contribution) is any money put into super from pre-tax income.
There are two types – compulsory contributions that your employer pays and then those you may choose to make through salary sacrifice.
Salary sacrifice is where you elect to have a portion of your before-tax income paid directly into your super, which you can generally arrange through your employer or payroll team at work.
You decide how much you want to contribute and whether it's a once-off, or something you can afford to do on an ongoing basis.

Are there limits to what I can contribute?
Show more
From 1 July 2017, the cap on before-tax super contributions, which includes salary sacrifice and compulsory employer contributions, is $25,000 per year for everyone, irrespective of age.
How can I check how I'm tracking against the caps?
Show more
If you're an AMP customer you can login to My AMP at any time to check the contributions that have been made into your AMP super account. Simply click 'super' and select 'view contributions'.
You can also set up notifications in My AMP to let you know when you're nearing your limit on your AMP super account. Remember, the cap applies to all before-tax contributions made in each financial year, whether these are made to your AMP super account or to a different super account.

The pros and cons
Everyone's different, so if you're thinking about setting up a salary sacrifice arrangement, consider your circumstances and whether such an arrangement is right for you.
Potential benefits
Before-tax super contributions are generally taxed at 15%* and because this is typically lower than most people's personal income tax rate, it may be possible to reduce what you pay in tax.
The government has projected that in 40 years the number of people aged over 100 will be 300 times what it was in the mid-1970s.1 With that in mind, many Australians will need to fund a longer retirement as a result and those putting more into super today may benefit later on.
Example of how salary sacrificing works
Show more
Jo earns $120,000 annually, exclusive of super. After employer contributions, which generally work out to 9.5% of earnings, he'll have contributed $11,400 in before-tax super contributions after 12 months.
If he makes an additional salary sacrifice of $50 a fortnight on top of this – bearing in mind this would reduce his take home pay – he'd have contributed an additional $1,300 in before-tax super contributions at the end of 12 months.
Meanwhile, because the $1,300 in before-tax super contributions is taxed at 15% (while Jo's remaining taxable income - now $118,700 – is taxed at his higher personal income tax rate, with the Medicare levy on top) after 12 months Jo has made a tax saving of $312.

What to be mindful of
If you exceed the super cap limits, additional tax and penalties may apply.
The value of your investment in super can go up and down. Before making extra contributions, make sure you understand and are comfortable with any risks tied to your investment option.
The government sets general rules about when you can access your super. Generally you can access it when you've retired and reached your preservation age, which will be between the ages of 55 and 60 depending on when you were born.
There are other ways you can boost your super. These include making after-tax contributions and if you have a partner, making spouse contributions if it suits your circumstances.

Where to go for more information
To help you understand salary sacrifice, check out what a little extra could mean for you with our handy online tool.
If you're an AMP customer, you can check your AMP super balance by logging into My AMP.
If you think you may have lost track of your super, we can help find it for you at no charge.
For assistance, speak to your adviser or if you need help finding one, use our find an adviser tool.
Want to talk to an expert?
Call AMP on 131 267. We can also put you in touch with an adviser.
How to set up salary sacrifice

If you've decided that making additional before-tax contributions is right for you, you'll need to talk to your employer or payroll department to check that they can set up a salary sacrifice arrangement.
If they can, they'll also be able to let you know if it affects your employment contract.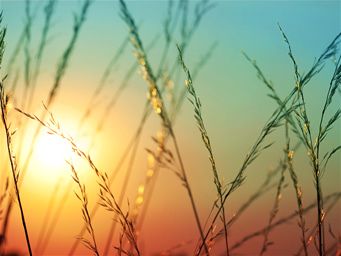 Any advice in this page is general in nature and is provided by AMP Life Limited ABN 84 079 300 379, AFS Licence No. 233671 (AMP Life). The advice does not take into account your personal objectives, financial situation or needs. Therefore, before acting on this advice you should consider the appropriateness of this advice having regard to those matters and consider any relevant product disclosure statement before making any decision. Although the information is from sources considered reliable, AMP does not guarantee that it is accurate or complete. You should not rely upon it and should seek qualified advice before making any investment decision. Except where liability under any statute cannot be excluded, AMP does not accept any liability (whether under contract, tort or otherwise) for any resulting loss or damage of the reader or any other person.
AMP Life is part of the AMP Group and can be contacted on askamp@amp.com.au. If you decide to purchase or vary a financial product, AMP Life and/or other companies within the AMP Group will receive fees and other benefits, which will be a dollar amount or a percentage of either the premium you pay or the value of your investments. You can ask us for more details.