AMP was founded on a simple yet bold idea—that every individual should have the power and ability to control his or her life.
For more than 160 years, we've dedicated ourselves to making this possible. And while we've grown and changed over the decades, one thing has remained the same—our unwavering sense of purpose to help people own their tomorrow.

Today we are a leading specialist wealth management company in Australia and New Zealand, helping our customers with:
financial advice
superannuation, retirement income and other investment products for individuals
superannuation services for businesses
administration, banking and investment services for self-managed super funds
income protection, disability and life insurance
selected banking products, and
investments in shares, fixed interest, property, infrastructure, multi-manager and multi-asset funds.
Where we do business
Our registered office
AMP Limited
33 Alfred Street
Sydney NSW 2000
Australia
phone + 612 9257 5000
fax + 612 9257 7178
Our market-leading products and services
We lead¹ the Australian market in:
financial advice
retail superannuation
individual life insurance.
We lead² the New Zealand market in:
corporate superannuation
retail funds and superannuation
and we are one of the largest KiwiSaver Scheme and life insurance providers in New Zealand.
AMP has the largest financial advice network in Australia and New Zealand with more than 3,300 aligned and employed financial advisers.
We manage more than $247 billion in assets for our customers.
We have around 750,000 shareholders.
AMP Capital is a diversified investment manager with $179 billion assets under management.
AMP Capital is one of the largest direct property fund managers in Asia Pacific, managing more than $23.7 billion in assets under management.
AMP provides customers in Australia and New Zealand with:
financial advice
superannuation services for businesses and employer-sponsored schemes, and
selected banking products.
Our products and services are provided through the largest financial advice network in Australia and New Zealand, with more than 3,300 aligned and employed financial advisers. We also have extensive relationships with external financial advisers.
AMP Bank is a direct bank which provides residential home loans, deposit and transactions accounts and SMSF products to over 100,000 customers. These are provided through mortgage brokers and AMP aligned financial advisers, and directly to customers via phone and internet banking.
AMP is a leading provider of superannuation products, one of the most tax-effective ways to save for retirement. We can help determine the best strategies to help you reach your goals and own your tomorrow.
We also provide a range of personal risk insurance products to help provide financial security. These include life insurance, total and permanent disability (TPD) cover, income protection and trauma cover which can be held independently or included as part of an individual or group's superannuation fund.
Our self managed super fund (SMSF) administration, support and design make it easier for individuals to make their own investment decisions about their superannuation. We help with compliance, audits, tax returns and keep the day-to-day paperwork in order for you.
Our products and services are primarily distributed through our network of self-employed financial advisers, as well as through extensive relationships with independent financial advisers. Our advisers use market-leading technology such as our flagship platform North, which wraps together a wide range of investment options along with our award-winning capital and income guarantee products.
AMP's customer solutions team focuses on understanding customer needs, designing solutions and offers to meet those customer needs and then coordinating to take those offers to market.
Customer solutions plays a key role in the development of enterprise strategy, planning and target setting. It manages AMP's brand, customer segments, strategic marketing, sales activities, digital solutions, design and innovation functions and incubates new ventures (such as self-managed superannuation).
AMP Capital is committed to delivering outstanding investment outcomes for clients with contemporary solutions in fixed income, equities, real estate, infrastructure and multi-asset portfolios. Sharing a heritage with AMP that spans over 160 years, AMP Capital is one of the largest investment managers in the Asia Pacific region.
A home strength in Australia and New Zealand has enabled AMP Capital to grow internationally, and operations are now established in Bahrain, China, Hong Kong, India, Japan, Luxembourg, the United Kingdom and the United States.
AMP Capital collaborates with a network of global investment partners, leveraging insights to provide greater access to new investment opportunities across a range of single sector and diversified funds. For more information, please visit: ampcapital.com.au


Two companies have pioneered the insurance and superannuation industry in Australia and New Zealand. The Australian Mutual Provident Society (AMP) and the National Mutual Life Association of Australasia (National Mutual which became AXA Asia Pacific Holdings) have been pivotal in helping generations of Australians and New Zealanders save for a better tomorrow and protect their families in the event of misfortune.

AMP first opened for business in 1849 and the National Mutual Life Association of Australasia followed shortly after, in 1869. While the two companies began their operations independently, they joined forces in 2011.
Founded on very similar principles, financial advice has always been at the heart of both businesses. Both companies have shared a passion for quality financial advice and for the way good advice can help change people's lives for the better. Together the two companies are now providing even more customers with financial security and the opportunity to look forward to a better tomorrow.
Both AMP and National Mutual have also played important roles in the development of society in Australia and New Zealand. In fact, we helped build Australia and New Zealand. When Australia's first skyscraper was just a dream, we helped make it a reality. We've built roads, airports and other infrastructure to help bring to life the dreams of our nations.

Tomorrow we'll turn even more possibilities into realities.
For more information about AMP and its rich history, contact Carolyne Bruyn, AMP archives, on +61 2 9257 5842 or email carolyne_bruyn@amp.com.au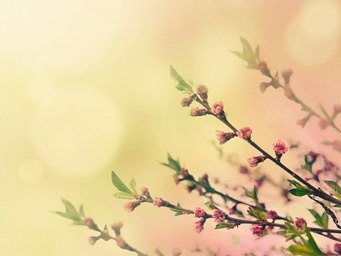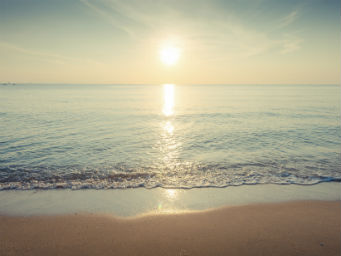 All information on this website is subject to change without notice.
1 Sources: 'financial advice' – Planner Numbers, Money Management Top 100 Financial Planning Groups October 2016;'retail superannuation' – Fund Market Overview Retail - Marketer, strategic Insight (Plan for Life), March 2017, and 'individual life insurance' - Life Insurance Industry Report, Strategic Insight (Plan for Life), March 2017.
2 Sources: 'corporate super' – Erikson Master Trust Survey, March 2017 and March 2016; 'retail funds and superannuation' and 'KiwiSaver' - FundSource Limited, March 2017 and March 2016.