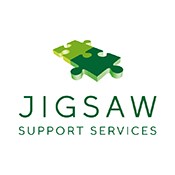 About Jigsaw
Jigsaw Support Services allows you to be self-licensed and trade under your own brand. You will have access to a range of comprehensive support services including compliance programs, quality advice resources, investment research, technical support, training courses and professional development events that allow you to deliver the highest quality of advice to your clients.
Service Offering
Jigsaw Support Services is the smart choice of Australian Financial Services Licence (AFSL) owners who value choice and complete control, want to reduce risk, seek greater efficiencies and pursue active growth. Jigsaw is passionate about supporting businesses in running their AFSL, whilst ensuring complete control and independence remains in the hands of the owners. The Jigsaw team is committed to providing you with the highest level of service and support through our extensive knowledge and expertise.
Jigsaw Core Services
AFSL and Credit Licence compliance
Specialist training and accreditation
Adviser compliance
Professional development
Recommended product list
Revenue collection and reporting
Investment research
Statement of advice software and templates
Technical/strategy support
Marketing/sales resources
Ongoing training
Practice growth & development
For more information about Jigsaw Support services, please contact our Recruitment team on 1800 106 017.