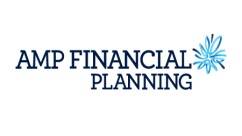 About AMP Financial Planning
Helping Australians own tomorrow
Many Australians hope for a better tomorrow. Some can see it very clearly. But most struggle to build the bridge between their situation today and the tomorrow they yearn for. It's why many of them would welcome some help. Someone to walk with them and make sure they reach the goals they seek. Equipping them through quality financial advice. Helping to protect their families and steadily build their wealth. To strengthen their businesses. To do what it takes to make their hopes a reality. That is why AMP Financial Planning is here. We believe in the value of quality advice. AMP has been helping Australians own tomorrow since 1849.
When you join us you'll benefit from:
- Opportunities for you to achieve success for your clients and yourself.
- Access to a community that promotes our culture and values.
- Market leading advice support.
- Professional education activities.
- Choice – so you can tailor to suit your business.
- A partnership to grow and succeed.
Search job roles
Want to find out more about joining AMP Financial Planning?
Click here