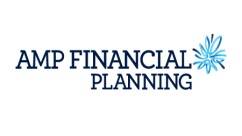 About AMP Financial Planning
Many Australians hope for a better tomorrow. Some can see it very clearly. But most struggle to build the bridge between their situation today and the tomorrow they yearn for. It's why many of them would welcome some help. Someone to walk with them and make sure they reach the goals they seek. Equipping them through quality financial advice. Helping to protect their families and steadily build their wealth. To strengthen their businesses. To do what it takes to make their hopes a reality. That is why AMP Financial Planning is here. We believe in the value of quality advice. AMP has been helping Australians own tomorrow since 1849. Today, we offer the largest network of CERTIFIED FINANCIAL PLANNER® professionals. It's why we're best placed to help every Australian own the tomorrow they want.
1,720 advisers and 965 practices
456 certified financial planners (CFP®)
The AMP Financial planning offer is all about choice—choice in your branding, your advice offer and the range of products and services you provide. It can adapt to your business and your clients.
When you work with AMP Financial Planning, you'll have access to:
The latest industry news and research
Advice about meeting regulatory standards
Systems and processes for building client engagement
Subsidised learning opportunities, tools and education programs.
Service offering
As Australia's largest dealer group in the wealth management industry, we offer a unique opportunity to build your practice with the leading advice brand in the country. We strive to make it as easy as possible for you. The AMP Financial Planning offer is all about choice. Choice in your brand solution, advice offer and access to a range of products and services to enhance your offer, tailored to your business and your clients.
While you're working with us, you'll have access to the latest news from the industry, research and advice on complying with regulatory standards, systems and processes to support your client engagement, and subsidies on a range of tools, education and learning opportunities
Search for roles in AMP Financial Planning today?
Click here